Who We Are
WM Bardwell Builders
Wm Bardwell Homes provides quality construction services ranging from new home design/build, major room additions, and room/home remodeling throughout the southeast Minnesota area.
Services
General Contractor Services

Home remodeling & designing
Siding and Windows

Roofing

Decks

Kitchen Construction

Kitchen Remodeling

Disability Remodeling

Residential and Light commercial services

Arbors, Garden Pools, and Landscaping

About Us
Wm Bardwell Builders
has been serving southeast Minnesota residents since 1970. Quality construction comes from extensive experience, well trained craftsmen, on-site project management and attention to detail.
Client Thoughts

-W.H. homeowner/repeat client
"Bill, Thank you for all you did to help me design our addition and for your flexibility during construction to accommodate the new ideas I came up with along the way. We use the space you created for us more than any other part of our home. Great Job! We can't thank you enough."

-B. and D.K. homeowner/repeat client
"Thanks for doing such a fantastic job creating our dream bathroom! You were a pleasure to work with and I look forward to recommending you to people looking for a talented builder. Please use some of this money to relax and give yourself a needed day off. Fondly B and D K"



-J.P. First Time Homeowner
"Bill, with my first home I had many options and I wanted to get them right the first time. You made all of those options so easy for me. Thank You. I look forward to working with you again in the near future.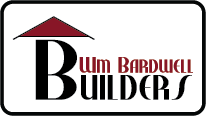 .